Thank you so much for stopping by The Life of the Party, I hope you will make it a part of your daily reads. My name is Sherry, I'm a mother of two, a wife of almost 20 years, freelance writer and owner of a Real Estate Home Staging and Design company living in the beautiful aloha state.
I started The Life of the Party as a way to document past parties for my children, family and close friends and it's since morphed into a fashion and interior design and healthy lifestyle blog.  I'm very passionate about design and find my brain constantly swimming with ideas of new and interesting color combinations and mixing of fabric textures and patterns. This blog has turned my passion into action; I'm constantly inspired by everything that surrounds me on a daily basis and The Life of the Party is my place to bring those thoughts and ideas to life.
Proud Founding Member of POPSUGAR Select Moms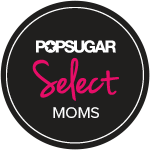 Contributed for Savvy Sassy Moms and Everyday Family


Fabkids
Brand Ambassador:
Dryel
Current Following:
Pinterest-    6,065
Twitter-       2,674
Facebook-    3,353
Polyvore-     46,659
with over 15.7 million views
Bloglovin' –  2,133
Instagram – 1,368
These numbers are growing everyday. Last updated  2/11/2018.
DISCLOSURE: Please do not use any of the content, images or photography on this blog without prior written permission. If permission is granted, please note the source accordingly.
On occasion I receive compensation in the form of cash or products for the items written about. I will always note at the bottom of the post when this happens but please know that all of the opinions are expressed honestly and truly are my own.
If you have a product you would like to share with The Life of the Party readers, please contact me but know that it must fit within the content of my blog and it's entirely possible that I will not accept. In the event that I do accept a product or gift I will write an honest review and will also note in the post that I've been compensated in the form of a gift.
I'm always open to collaborations that will benefit my readers, please feel free to contact me so we can brainstorm together. I've worked with brands and blogs such as POPSUGAR, Tiny Prints, Shutterfly, Fabkids, Style Elixir and Mom Trends as well as campaigns for Boden, Oral-B Glide, Rembrandt, Dove, POPSUGAR Must Have, Barbie Dream House and Hampton Hotels to name a few.  In addition to writing at The Life of the Party, I also freelanced for  Savvy Sassy Moms and Everyday family. Let's work together!
The Life of the Party does feature advertising and affiliate links such as POPSUGAR Must Have Box, Share-A-Sale and RewardStyle.
I reserve the right to remove any post or comment at any time without notice or explanation.
Contact Me: [email protected] (Media Kit is available upon request)

Save